Service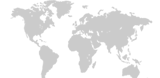 If you are looking for high quality Safety Equipments, related products -- you've come to the right place. We've worked hard at being the easiest company with which to do business, and our customers tell us we've succeeded. We look forward to serving you. Chances are excellent that we have the Safety Equipments products or services that meet your particular requirements. After Sales Service We follow up on our customers' feedback and suggestions after every delivery and we make every effort to solve their problems in order to ensure their total satisfaction.

Export/Import Processing Support

New product development

Prompt quotations

Strict quality inspection

Insurance if requested

Prompt shipping by sea or air

Preparation for import/export documentation

Other support as needed

Our solution will be all-round. We will answer the fundamental needs of the people we partner with to ensure harmony, customers' acceptance and mutual-benefit.



Our objective will be focused on what we are offering to better serve our partner with products' of fine quality and innovative design by applying all the science available to us.



Our success will be ensured, we will be demanding of ourselves, committed to our tasks and join hands with our friends to stride toward more bright future.
  
Featured Safety Equipment
Contact Us:
TEL : 0086-574-81153040
FAX : 0086-574-56635523
Mail:
sales@aonesafety.com